Nebraska's Womens Golf


UNO Womens GOLF Omaha

Creighton University Womens Golf

everything you need to know about golf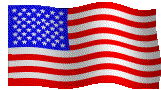 support our troops & our goverment
Always wanted to live near the golf course
How does nature feel about it? Do they like living on the course as well? I not only want to play the game we also tend to enjoy Nature. You see birds chirping, the trees swaying in the wind, and just imagine if fish loved golf too.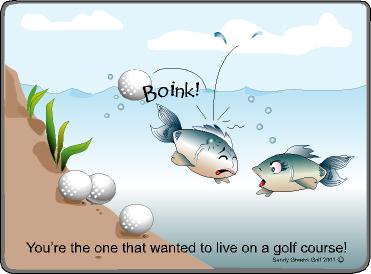 Whether it be talking about that great last outing last year. Maybe watching it on TV or flipping through a golf magazine, golf can be fun. You....out there with nature that's how womens golf should be seen just you and nature. Humorously.
Here in Nebraska through all the seasons you can still enjoy golf with us all year long.
Golf and Nature teams up.
All items and designs on this website are copyrighted & trademarked by Sandy Greens Golf Inc. All rights reserved 2003
Copyright © 2003 SandyGreensGolf, SGG revised5/15/16
Sometimes I have great buys of golf items on my Ebay Page check them out.
Where to golf in Omaha?

click the golfer to view Omaha Golf Courses
---
Oh heck no no no! Walking is for the young. They only way to go is by cart.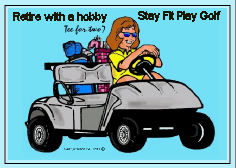 ---
Don't forget to check todays weather!
---

Cool-Ties On our About us page we show you how to make your own cool ties for next summer! Why pay those expensive prices when you can make your own?
---
Omaha.com